Webcam Verbier Switzerland
Visiting one of the most treasured back country ski resorts in the world just got easier with the Alpine webcam!
Live Cam on Place Centrale
The Verbier cam puts you right in the middle of the action! Verbier Switzerland is considered the best back country ski areas in the world.
Médran Live View
This beautiful Alpine resort town is located in Valais in south western Switzerland.
Serious skiers flock to the area to take advantage of the year round snow caps, challenging trails and exceptional resort lifestyle.
This resort town has been a favorite since the early 20th century. People come from around the world to ski the slopes here.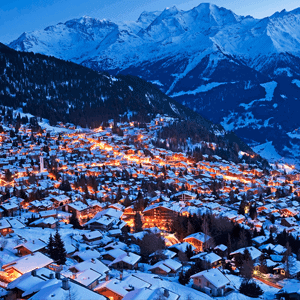 While the general full time population is less than 3000, it can easily swell to over 35,00 during the height of the season.
The ski domains range from 1500m to 3300m proving an opportunity for all skill levels to take a run. The ski areas are divided into 4 areas; Medran, Les Savoleyres, Mont Fort and Bruson.
It is well known among skiers for its off-piste and itinerary runs. Skiing is a year round sport in Verbier, even in the middle of July!
There are 200km of bike trails, hiking and more that can also be enjoyed during the summer months.
The people are welcoming and largely made up of an international community of ex-pats that have moved to Verbier for the skiing.
Population: Around 3000
Main Attractions: The mountains, the ski resorts, the skiing, the snowboarding, the people watching.